Hi everyone!
Looooong time no see! I've been MIA for a while now, but I came back to this blog just for fun to see how many people have visited it lately, and it's at an all-time high. Wow, guys. Thank you so much.
To show my appreciation, I'm posting another DIY today. Or two. Or three. Or...
Can we tell who's been on Pinterest too much lately? ;)
Anyway, here's a few fun DIYs for you guys! (Also, if you like what I post on my blog, I have a fairly similar Pinterest page under the username "frostygal10" if you want to follow it.)
1. Colorful Hook Rack
This one is pretty straightforward, and is probably one of the most tempting home décor DIYs I've ever laid eyes on. So. Freaking. Cute! Bonus: this would also be great for a college dorm.
Link:
http://www.ehow.com/ehow-home/blog/make-this-mid-century-style-colorful-hook-rack/?utm_source=pinterest.com&utm_medium=referral&utm_content=blog&utm_campaign=fanpage&crlt.pid=camp.byuPCjTQe0IE&crlt.pid=camp.IBo5gicwPeSD
2. "Partly Sunny" Dress Pattern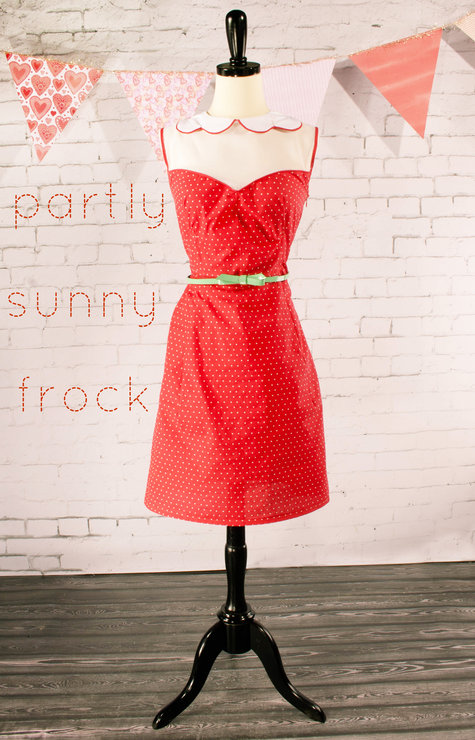 With spring already in full swing and summer just around the corner, we're all in need of a little extra crafting inspiration... and a new wardrobe. Coincidence? I think not. For those daring sewing enthusiasts out there, here's a cute (and FREE!) dress pattern that'll make you the classiest ray of sunshine at any party.
Link:
http://www.burdastyle.com/projects/the-partly-sunny-frock-free-pattern
3. Saltine Cracker Toffee
Oh. My. Sugar. I just made these, and let me tell you, if I could have gotten a picture in before eating them all, it wouldn't have done the deliciousness of these guys justice. They're SO GOOD! Mine came out a little flakier than the ones in the picture, but still as yummy as I hoped they would be. Also, no worries if you have bare cabinets from all that spring cleaning - these only require 3 ingredients. So, go make some, pronto. I promise you won't regret it.
4. Floral Letters
April showers bring May... Flower Letters! These look so amazing, but I'd definitely want to skip the real flowers for this craft and opt for a bunch of pretty, fake ones instead. Unless, of course, you prefer the look/smell of real flowers, or these are being used as a temporary decoration, but I would want these beauties to last year-round.
5. Colored Ombré Kimono
Kimonos seem to have become extremely popular recently, and with festival season already here, I thought this DIY would be totally appropriate. These are usually ridiculously overpriced (and usually not my style) at the stores I shop at, so naturally, making one would be the cheaper, more customizable alternative. Besides, the simplicity of the project itself and beauty of the final product is enough to convert me from buying them premade altogether, even at their 'sale' prices.
So that's all, folks! I hope you enjoyed my DIY picks of the season, and I hope to post more fun stuff in coming weeks. If you enjoy my posts, leave me a comment and share the love! I'd be overjoyed to read them.
See you (hopefully) soon,
Lulu <3